Our GS LOVE research team has scoured the fashion archives to find out about the rules on this "Don't Wear White After Labor Day" business.
Every year, summer winds down and fall begins to show itself on treelines everywhere. 'Tis the season of sweater weather, cool autumn colors, pumpkin spice lattes, and the Don't Wear White After Labor Day rule.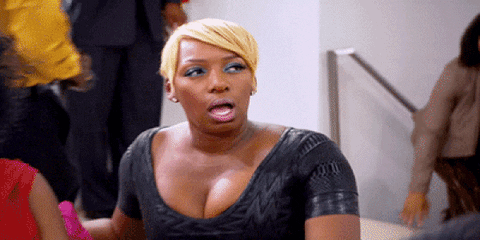 *record scratch*
But seriously, don't worry! Just because we're entering fall season doesn't mean you have to stash your favorite crème-colored clothes to the back of your closet. By incorporating fall fashion trends into your white summer outfits, we'll show you how to wear white after labor day — just with the stuff you already own!
First things first, though… where did the Don't Wear White After Labor Day (DWWALD) rule come from? Our GS LOVE research team has scoured the fashion archives to find out.
History's "In Crowd"
Surprisingly, the DWWALD rule was created in post-civil war America. As middle-class Americans were beginning to acquire fortunes of their own, high society socialites created silly "in crowd" rules to determine who was old money and who was new money. One of those rules was DWWALD.
Why white? High society socialites wore white clothes for resort wear and summer outfits. This means that if you wore white after Labor Day, you clearly can't sit with us weren't part of the rich kids club.
How to Style White Summer Outfits for Fall
It's time to dress like it's 2017 and stash that old rule! Here are four chic and effortless ways to style white summer staples and bring them up to speed with fall trends. Today's hottest celebs are stepping out in white fall outfits and we encourage you to follow suit—jumpsuit, that is.
All-White Summer Jumpsuit
Jumpsuits are a closet must-have due to their versatility and easy styling. Take a cue from Miranda Kerr and bring the all-white summer jumpsuit up-to-date by layering a black oversized sweater over it. Add a pair of heels if you're going out to brunch, or swap them for a pair of sneakers if you prefer a more casual vibe. Lastly, accessorize to perfection by adding a cute backpack over your shoulder — great for when you're on-the-go!
Basic White Mini Skirt
Regardless of how cold it gets where you live, you can rock the basic white mini skirt by adding a long sleeve turtleneck top. Slip on a pair of thigh-high boots to keep your legs toasty, and top off your look with a patterned headband to add a pop of color. This versatile look works great if you're going to work or out for dinner with the bae.
Flowy White Off the Shoulder Top
The flowy white off the shoulder top was a true summer staple. Really, what's not to like about it? Its effortless Boho vibes and flirty silhouette suits all body types and styles. But did you know it can also keep you warm in the winter? Take your flowy off the shoulder top and layer it under your favorite overalls, preferably dark denim because it looks better in the winter. Add some cute velvet booties and you're all set for fall!
All-White Party Outfits: Fall Edition
Too scared to wear those all-white party outfits in the fall? Try adding a cropped black leather jacket (this breaks up the major white color block) and complete the look with a pair of red statement booties. By incorporating these two fall trends, you can wear your white party looks for date night and a movie.
Go Play Dress-Up!
Now that you know how to wear white after Labor Day, you can bring those white summer outfits out to play! After all, light and neutral tones are the ideal canvas for experimenting with your favorite fall trends. Make sure to tag @gslovesme in your fall fashion inspo pieces!
Related Posts